Regular price
$79.50 USD
Sale price
$79.50 USD
Unit price
per
Sale
Sold out
"The 3" auger is perfect for planting annuals and large bulbs. This is my most used auger and this 'Laura Edition' is slighter lighter than the normal 3" version while still being just as durable. I prefer the 36" length because it allows me to drill holes standing up." - Laura
Get Power and Versatility
With our extended-length bulb auger, you can effortlessly plant bulbs and 3-inch up to 5-inch potted plants without the need for kneeling or bending over. You will be planting trees and shrubs and digging post holes faster than you ever could before with the 3-inch auger drill bit. Power Planter bulb augers are also a great choice for installing beach volleyball poles and umbrellas or boring holes under sidewalks for electrical or irrigation lines. The extended-length bulb auger will fit ½-in drills. *Drill sold separately.
The extended-length bulb auger simplifies a variety of planting tasks in your garden, making it a breeze to plant bulbs, trees, and shrubs with ease. The bulb auger's versatility extends beyond the garden, tackling special yard tasks like digging diagonal tunnels under sidewalks for irrigation lines. This all-in-one tool is the perfect companion for tackling diverse gardening and yard work projects.
In addition to helping out in the garden and your yard, this 3-inch auger drill bit works wonders as a sand and beach umbrella auger. It makes installing beach volleyball poles or umbrellas a breeze so you can get the most out of your time having fun in the sun.  
The bulb auger features a 3-inch diameter and tough, 10-gauge flighting on a strong, 5/8-inch solid steel shaft.
Share
View full details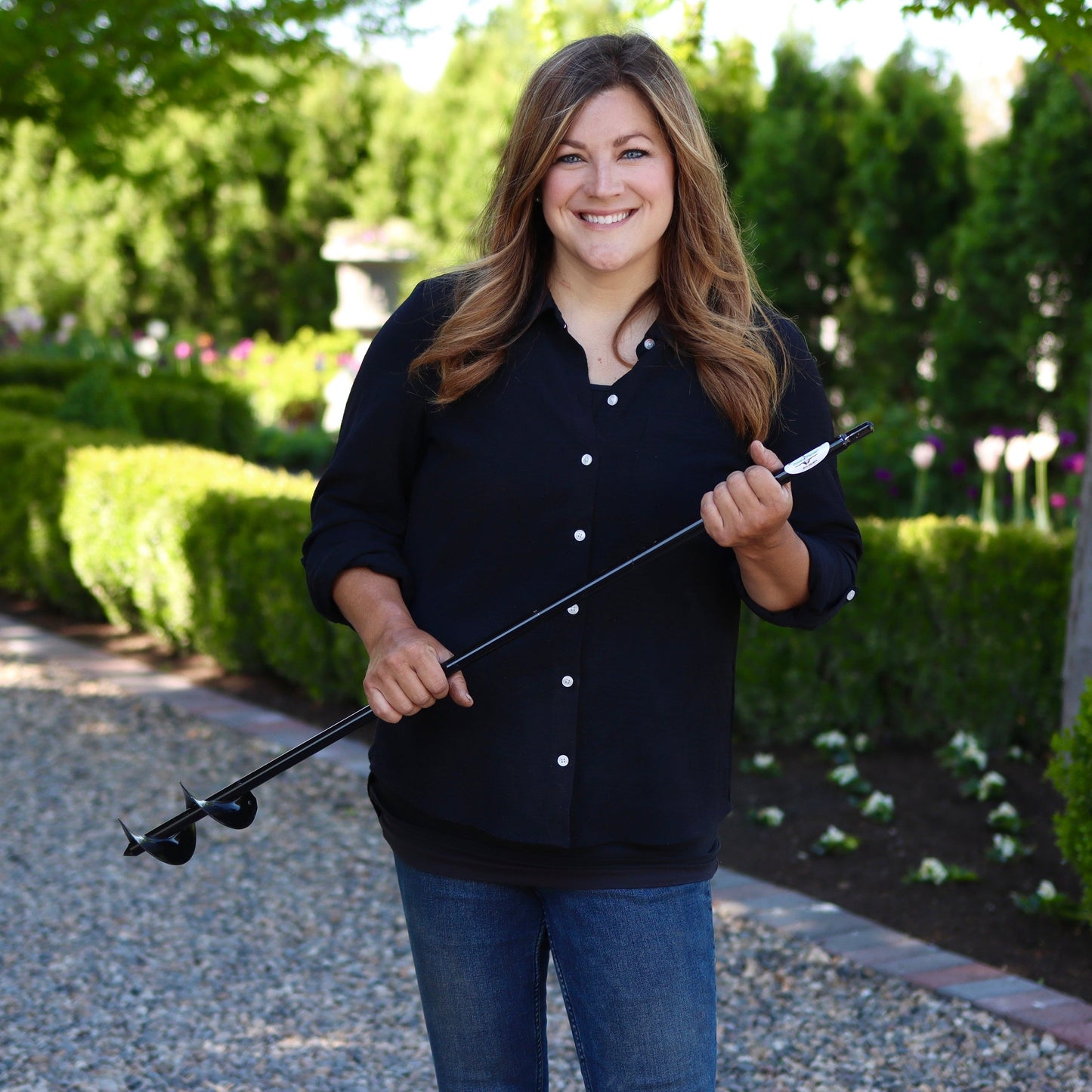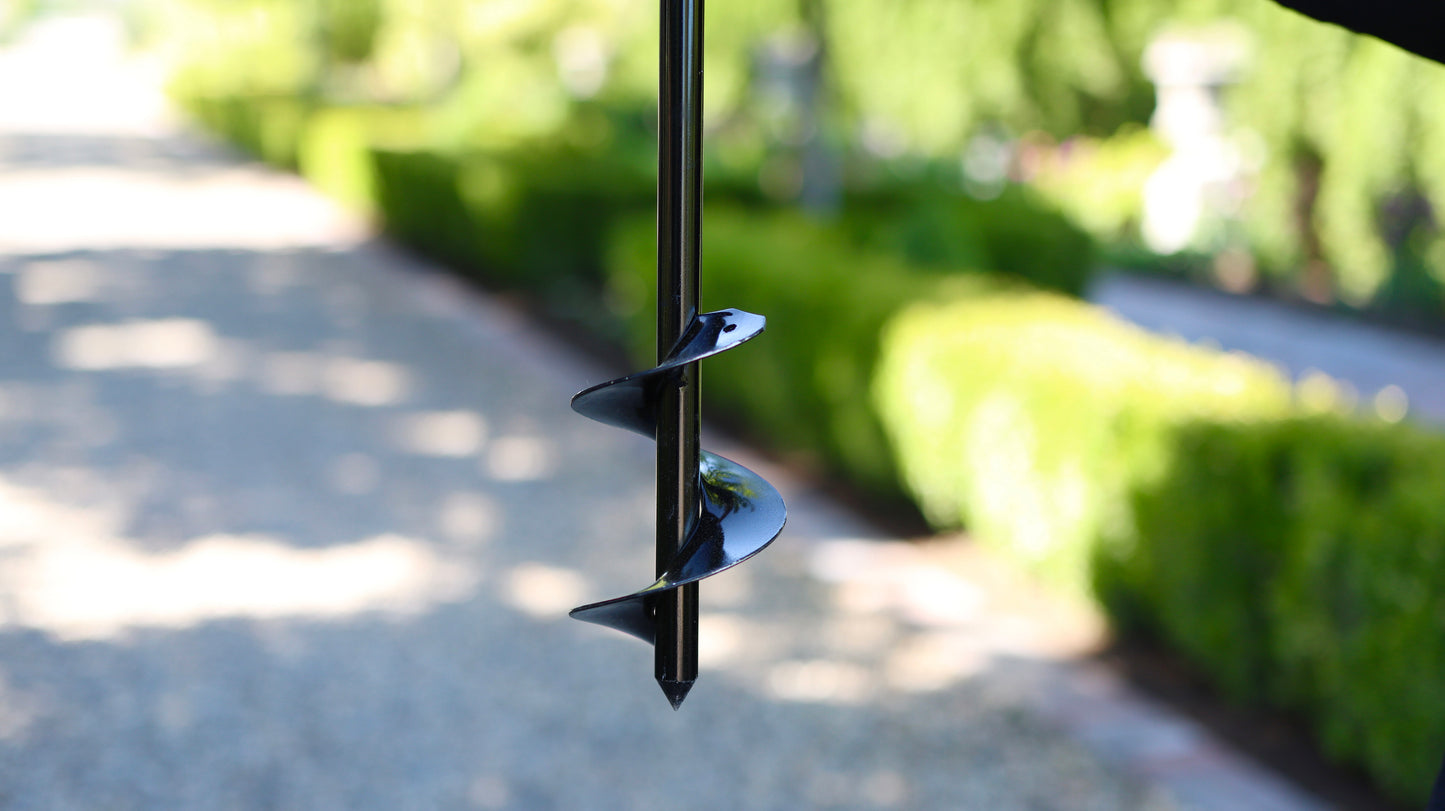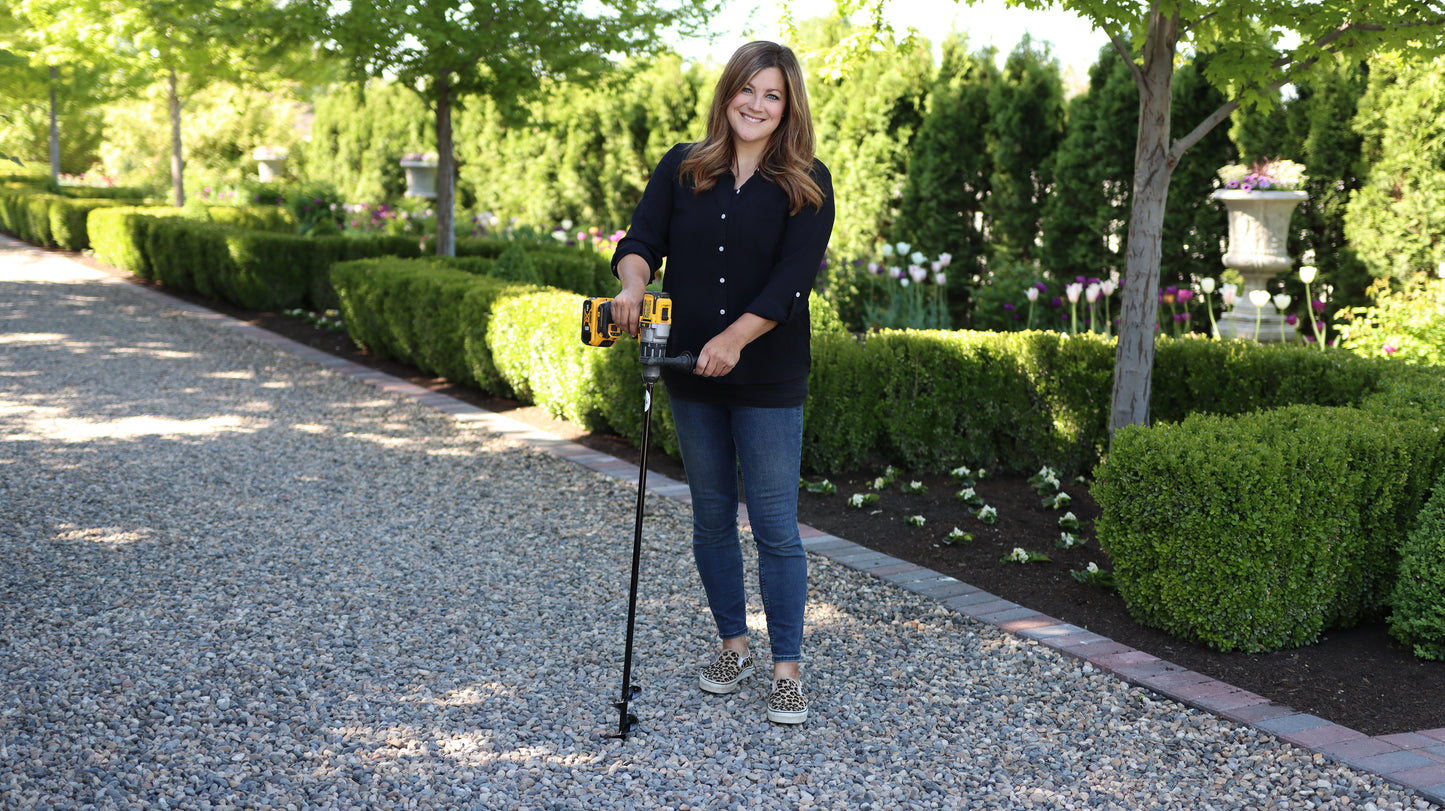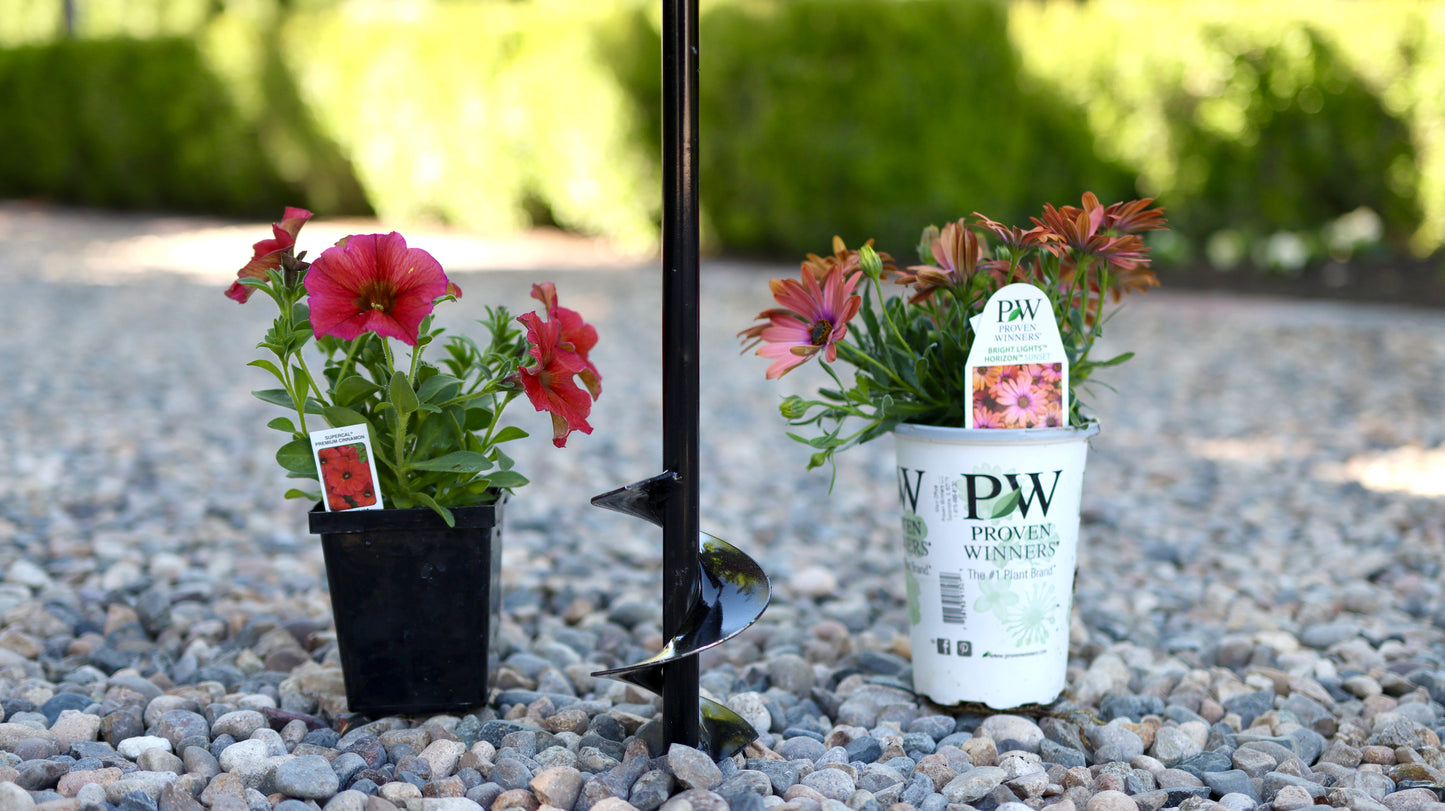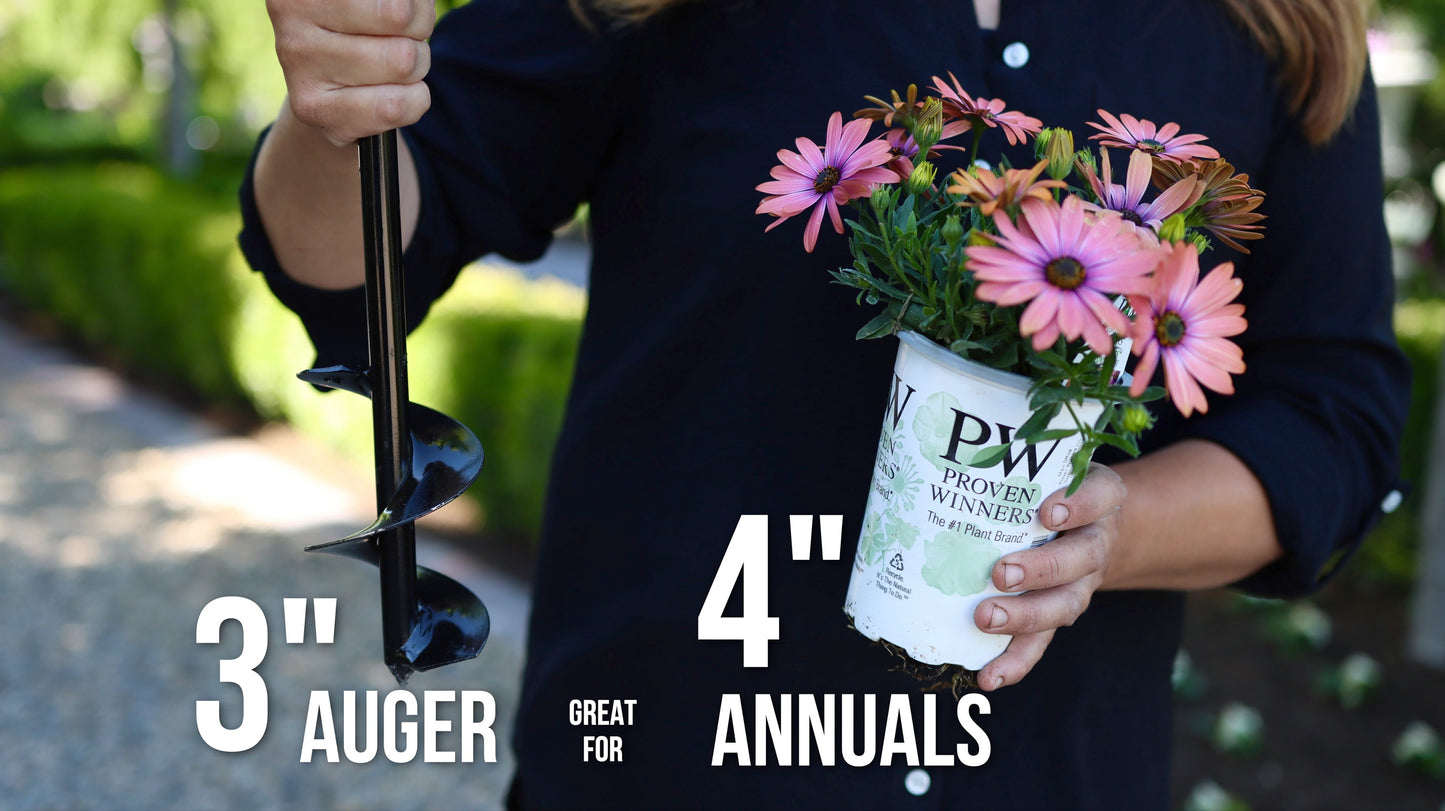 We really like the tool. Really easy to help plants
We have been watching for years and love all the ideas that Laura brings to gardening. The planning for the infrastructure of gardening that Aaron has put together has been very helpful as well
Perfect! So easy for this 6' tall senior man! And his short wife can use it too! Great price. Perfect length for Florida sand!!
My very own power tool
I think this will be a game changer for my colorblends bulbs.. Laura makes it look so easy!! Can't wait to get in the dirt!! Thank you Garden Answer
This is such a great tool for planting!